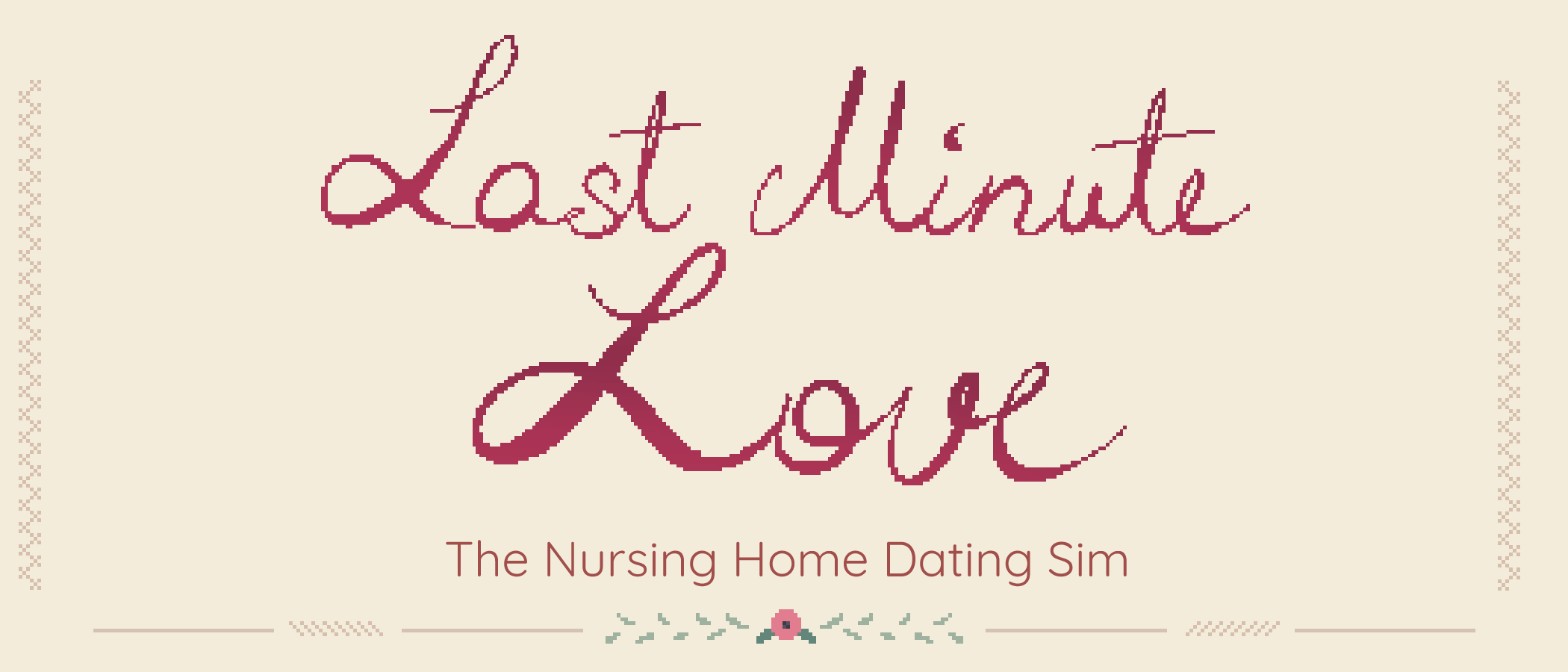 Last Minute Love – The Nursing Home Dating Sim
Thank you everyone who has downloaded and played Last Minute Love so far.
This past few days have been an incredible journey and it fills me with so much joy that people seem to like the game!
I have already gotten some message about bugs and minor spelling mistakes so I will upload an updated version in the next few days.
So if you remember some bugs or errors or spelling mistakes or have just general feedback I would love to hear from you. Either in the comments or on my twitter @thePhilipCal.

Also if you liked the game it would be amazing if you could rate it on itch.io and recommend it to friends or tweet about it (tag me or use the hashtag #lastMinuteLove so I can see it)
Thanks again for reading this message and know that you made me incredibly happy!
Have a great day!
Philip


Get Last Minute Love – The Nursing Home Dating Sim