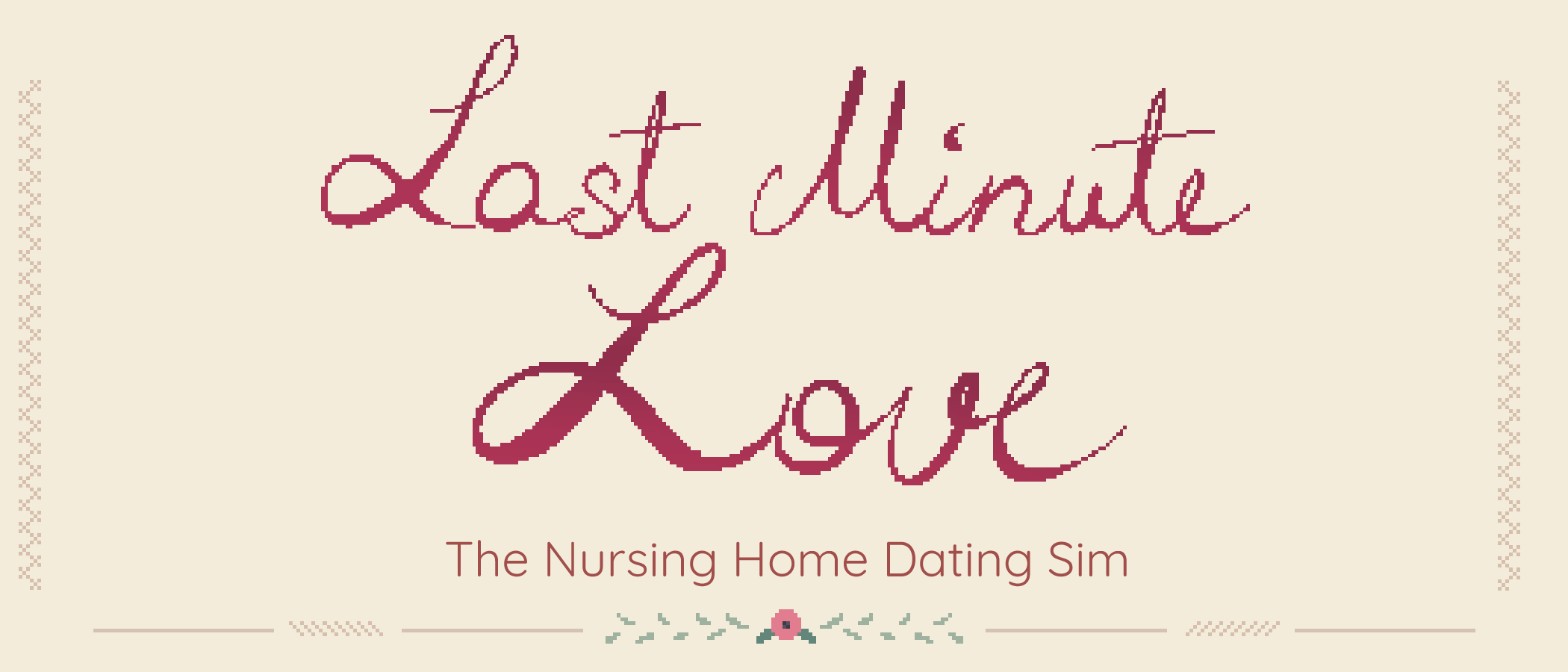 Last Minute Love – The Nursing Home Dating Sim
First of all: Thank you so much for downloading and playing Last Minute Love!
It's now been a week since I published the game and I'm the responses have been overwhelmingly positive :)
I have just uploaded a new version of the game with fixed spelling mistakes and hit boxes. Not worth downloading if you have already played the game.
That being said if you have played the game and liked it please rate it on itch.io and tell your friends about it! I would love for more people to try it out!
Happy new year!
Philip

Get Last Minute Love – The Nursing Home Dating Sim